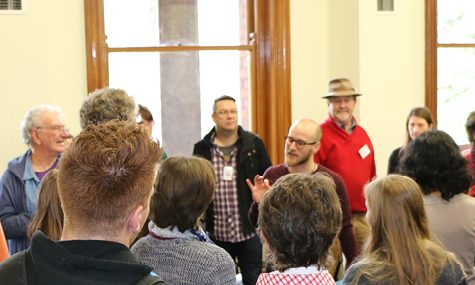 Facilitation One Day Wonder Program
If you enjoyed FODW in the past, or heard about this one day opportunity to grow your facilitation practice, why not join us in 2022?
Wednesday 14 September 2022, Abbotsford Convent 8:30 am Registration
9:00 am Welcome and Check in 9:20 am Move to Session One Locations

Session One

9:30 am

(90 mins)

Diana Barnett

ReConnect & ReEnergise with Wayapa Wuurrk Bishop's Parlour

Jim Buckell

Clarity on Blindspots

Community Room

Julia Donohue and Megan Ross

Facilitating Groups to generate innovative solutions to sustainability challenges Linen Room

11:00 am Morning Tea Break 11:20 am Move to Session Two Locations
Session Two

11:30 am

(90 mins)

Zoe Fitzgerald

Urban Inspiration Safari

Bishop's Parlour

Simone Maus

Conditions for facilitating informed consent in decision-making processes

Community Room

Brad Rilatt

Your Mindset as a Facilitator: Sustainable choice, practices and impacts

Linen Room

1:00 pm Lunch Break 1:50 pm Move to Session Three Locations
Session Three

2:00 pm

(90 mins)

Henry Fowkes and Steve Ray

Facilitating Challenging Conversations

Bishop's Parlour

Andrew Gaines

Becoming an Evolutionary Catalyst

Community Room

Cissy Rock

Building Group Cohesion through Sociometry

Linen Room
3:30 pm Evaluation/Summary
4:00 pm Networking 4:30 pm Close
Buy your ticket now: https://www.trybooking.com/CBEFU
One great venue. Abbotsford Convent
Why not help us spread the word!
https://www.facebook.com/facilitationonedaywonder/